Ch. Lakeside MN Whole Lotta Trouble ATT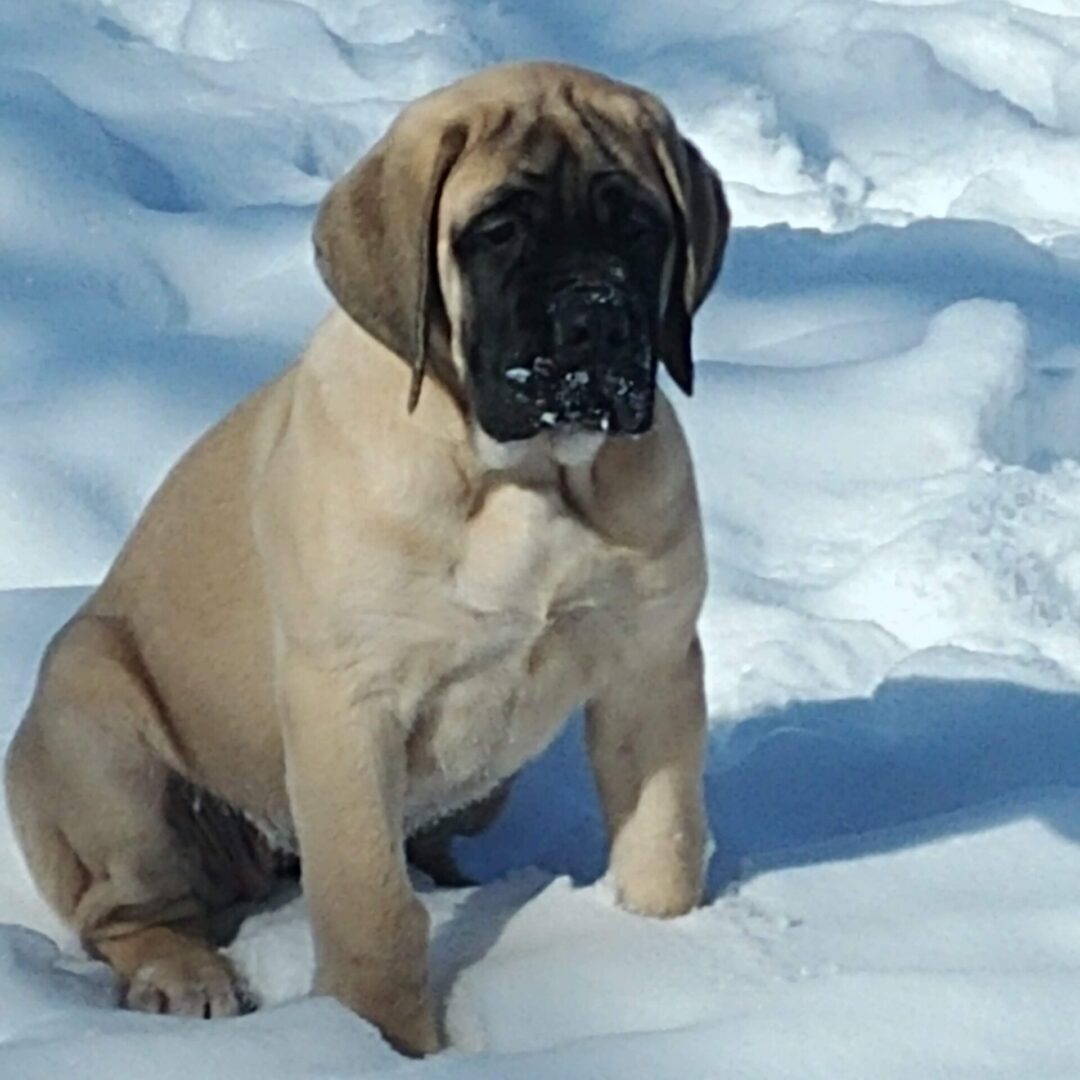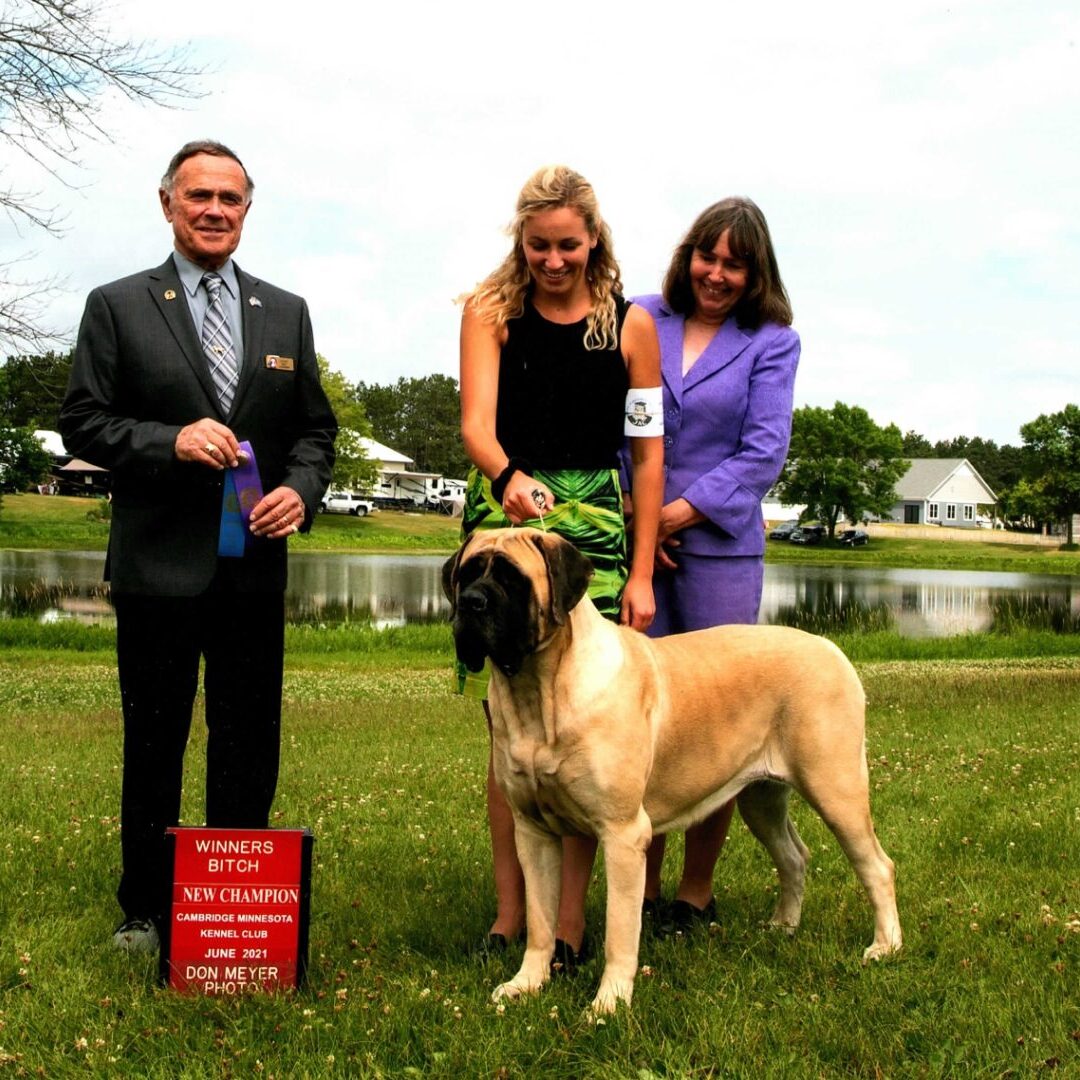 Stevie is an easygoing, happy girl. Not a lot bothers her. She easily acquired her championship and is very social with both humans and other dogs. At maturity, she is 180 pounds and is a balanced, nice moving girl.
Ch. Lakeside MN Blonde Bombshell
Monroe is our talker. She has figured out that at feeding time if you are vocal, you usually get fed first. She is the shortest in height of our girls but very thick. Her personality is soft. She is a lover, not a fighter.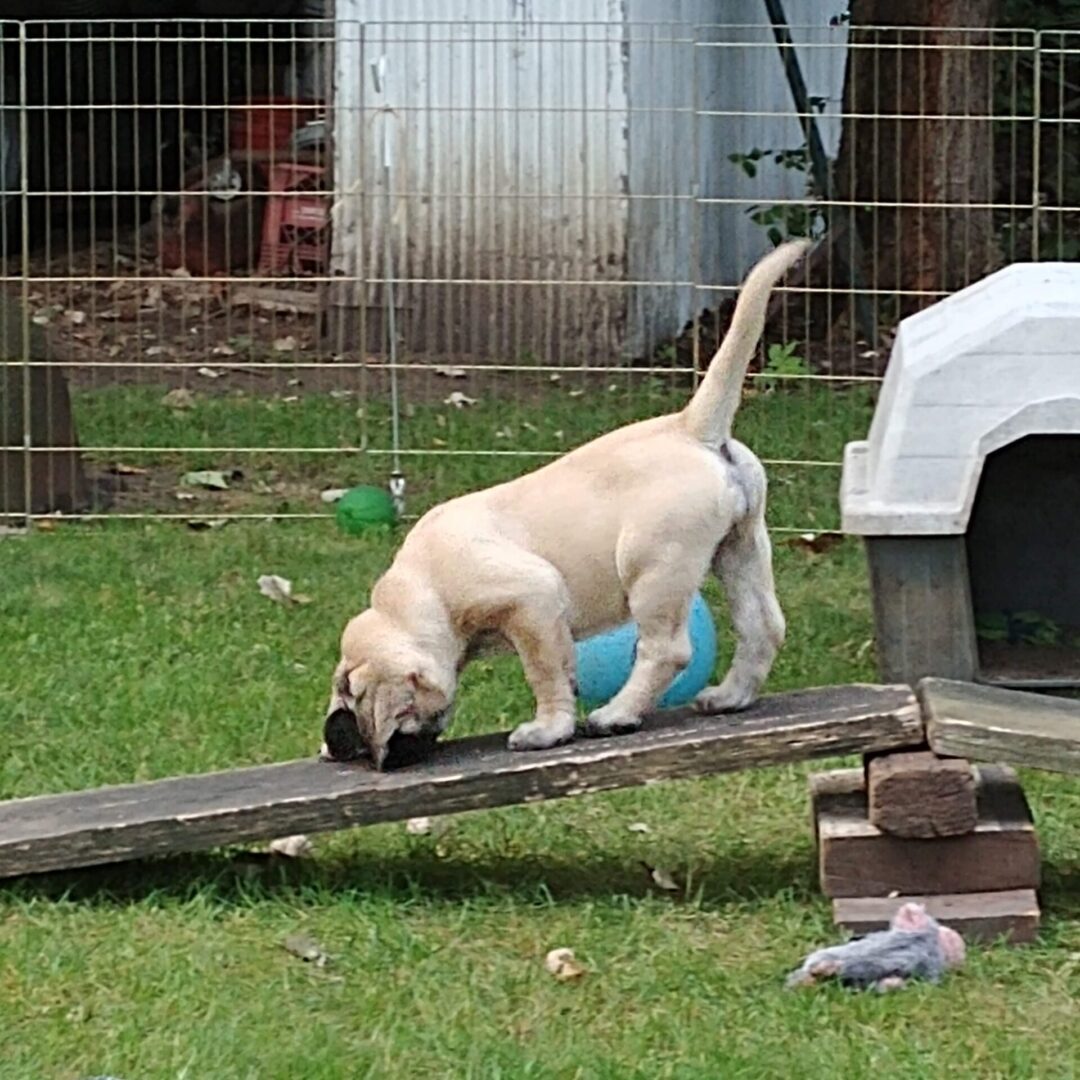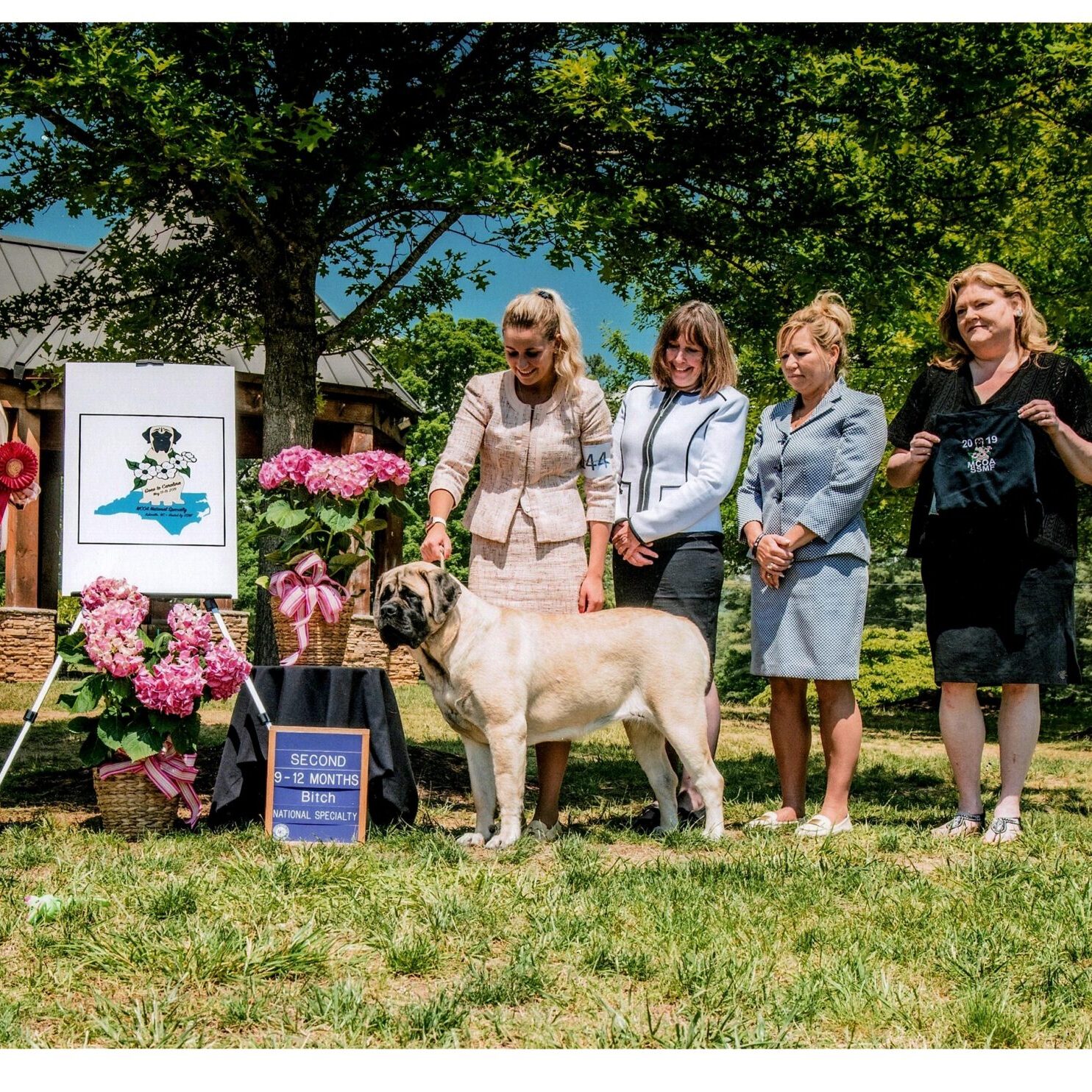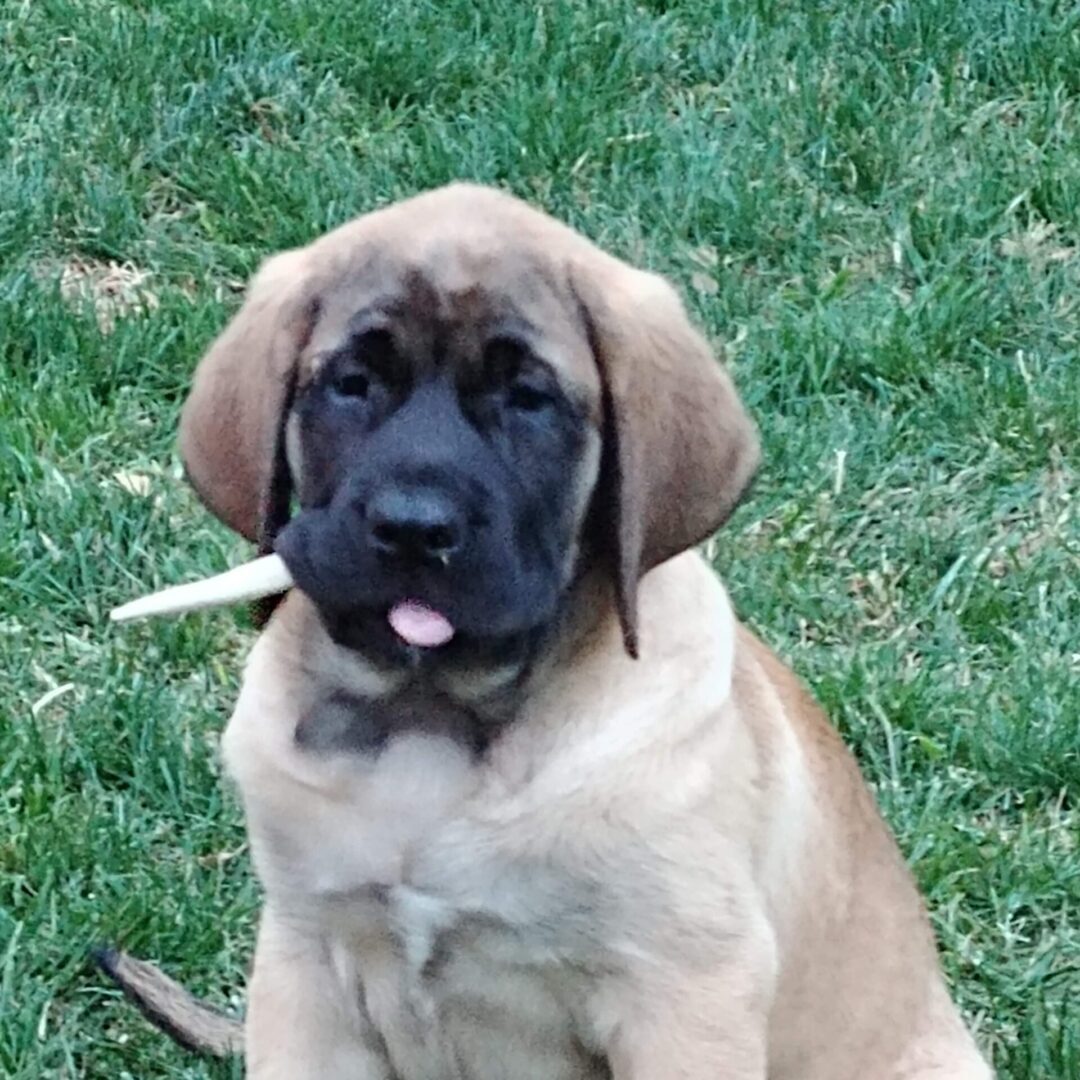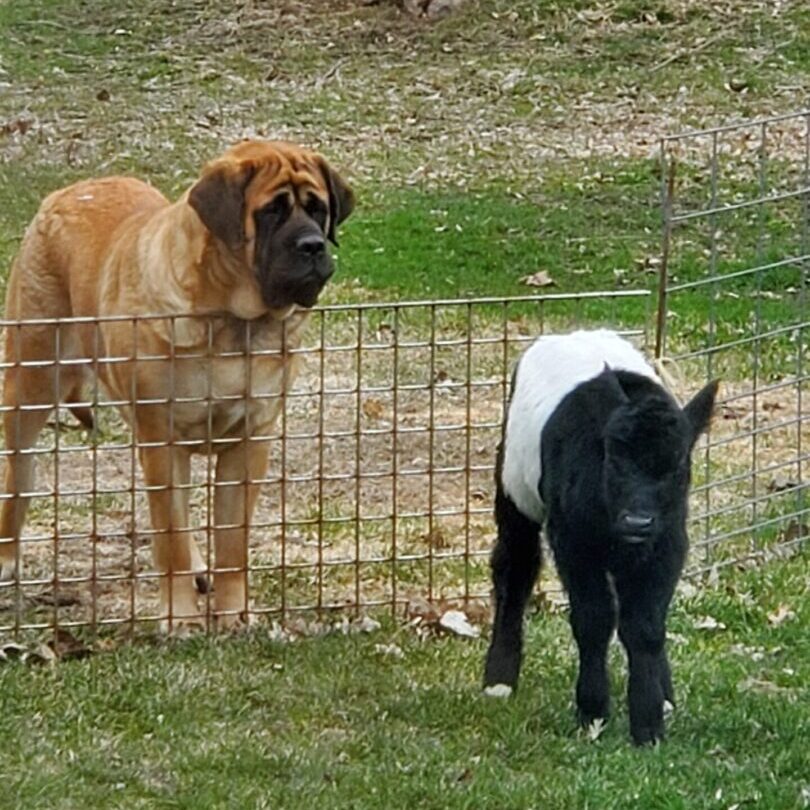 Vivian is our largest girl at approximately 210 pounds and is a redhead (apricot). This girl has always been easygoing. She blends well with all dogs and other animals.
Lakeside MN Some Like It Hot ATT
Chili is the youngest of the Lakeside girls and is also an apricot like her mother, ChiChi. She is Rebel's younger sister and has started her show career, which she enjoys. This girl is very outgoing and confident and moves beautifully. We anticipate some fun time showing her.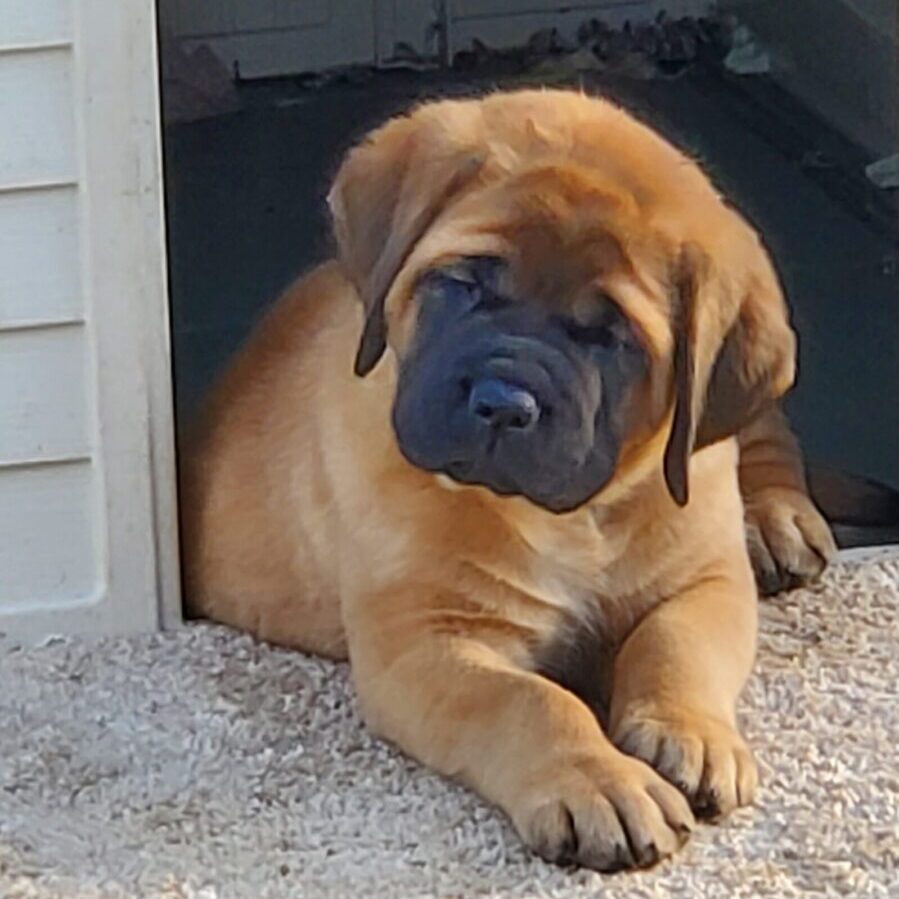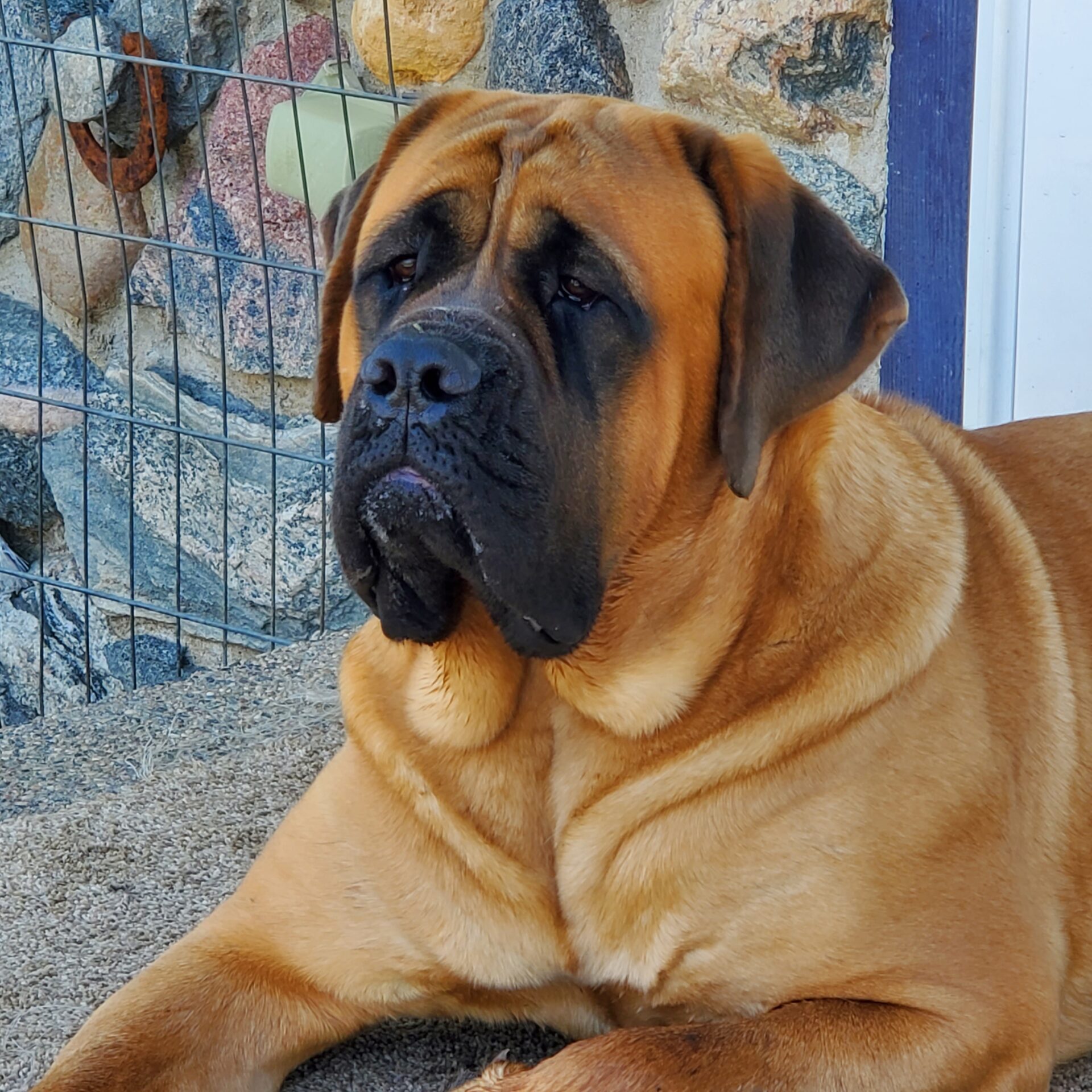 Ch. Lakeside MN One Hot Momma ATT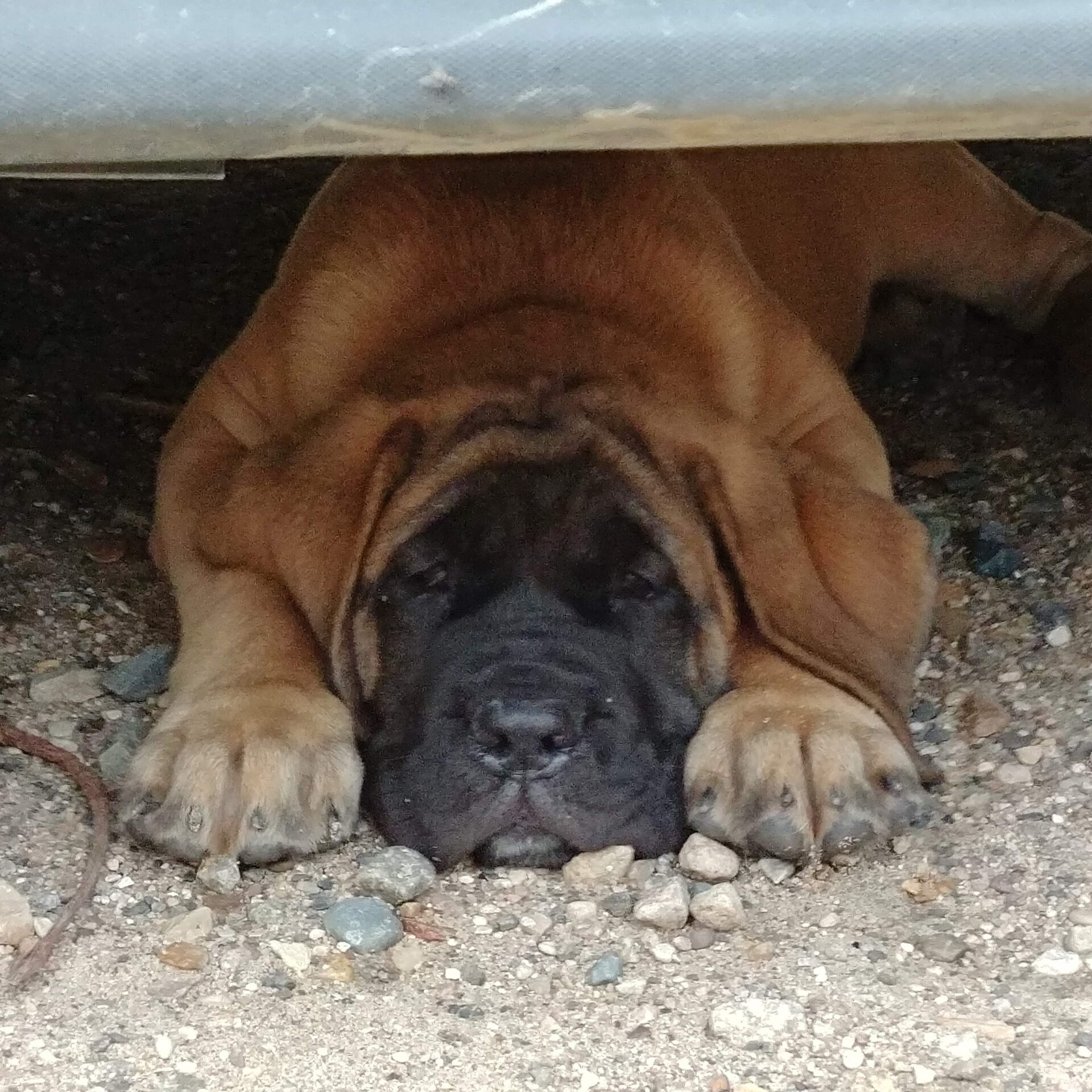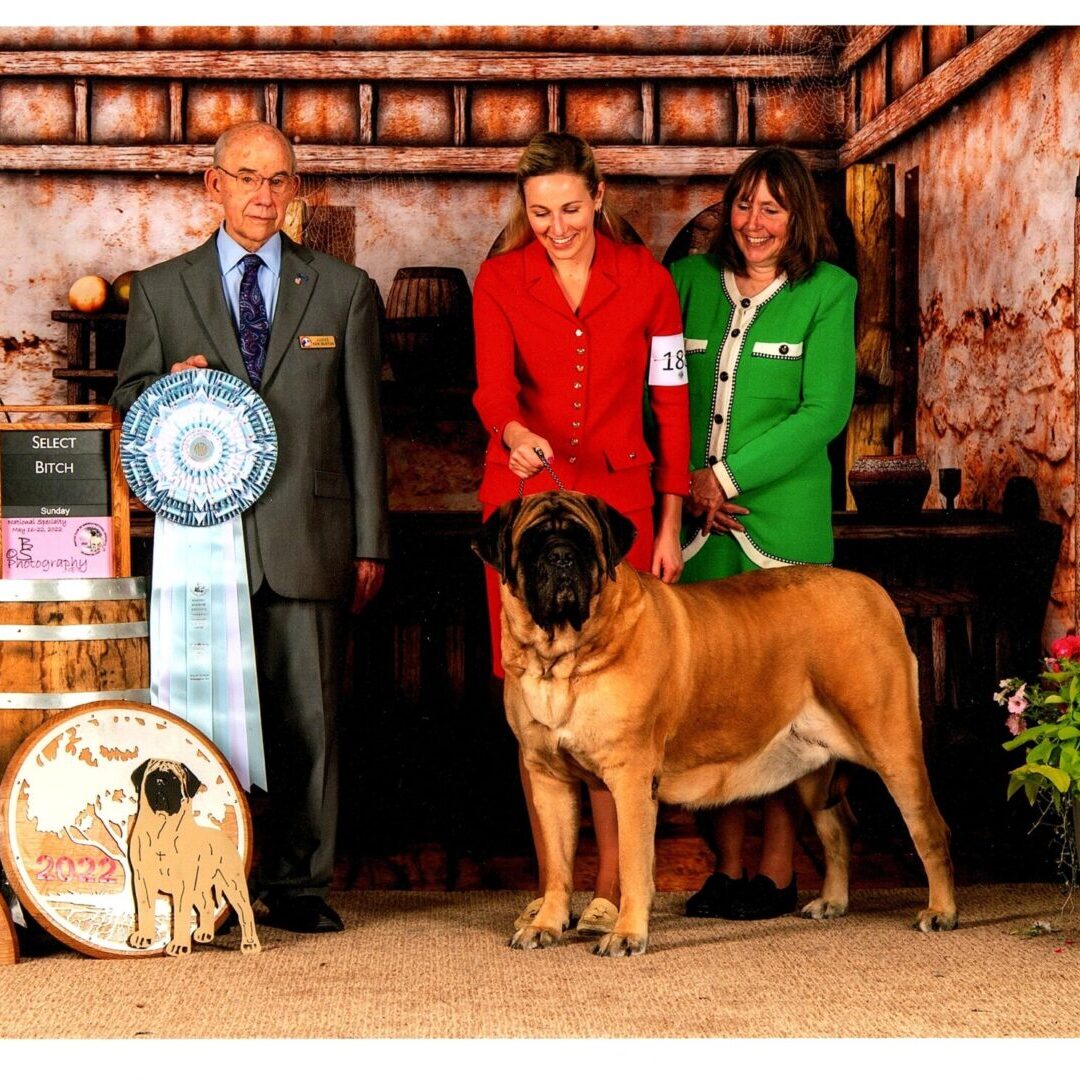 ChiChi is the matriarch of our pack. She is apricot in color and weighs 195 pounds. She is incredibly social with people and has had some success in the ring. At the MCOA Regional Specialty in St. Charles, IL, she was awarded Winners Bitch and Best of Winners in May of 2018.
She easily finished her championship and at the MCOA National in Wilmington, OH in May of 2022, she was honored to make the Top 10 in the Tournament of Champions and was also awarded Select Bitch. ChiChi has whelped two litters and is currently retired. She loves everyone she meets.
Ch. Lakeside MN Bird of Fire&nbspATT
Phoenix is out of our Hall of Fame bitch, Kiara sired by Goldleaf's Eye of the Tiger "Stallone." This fawn girl is beautiful inside and out currently weighing 180 pounds. Easygoing, great temperament, and very well put together.
A beautiful mover. Phoenix honored us by taking Winners Bitch, Best Bred By, and Best of Winners at the MCOA National Specialty in Logan, UT in May of 2021. She was also awarded the very prestigious Marie Moore bred by Medallion. She finished easily out of the bred by class and is currently working on her grand championship with plans of breeding in December of 2022.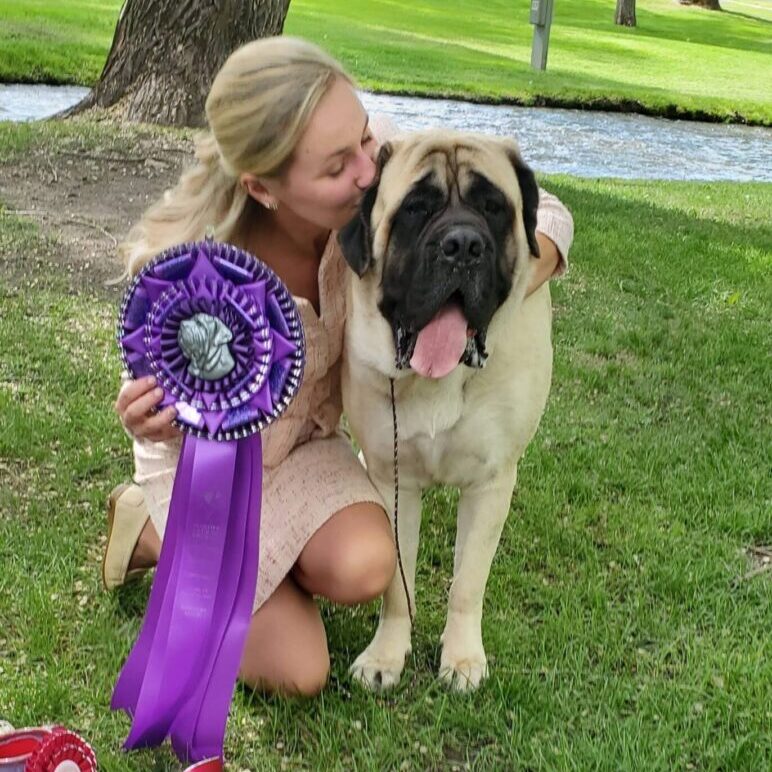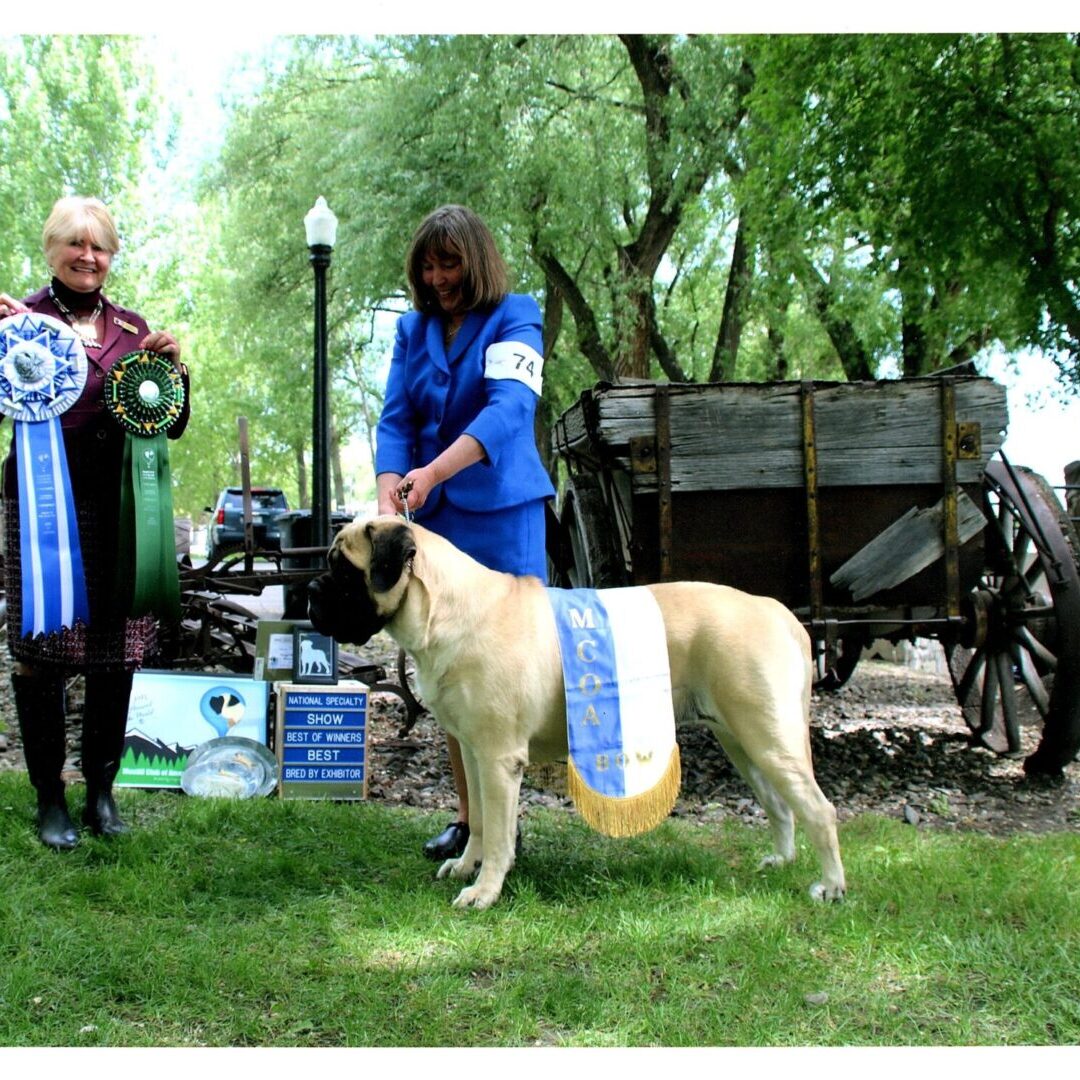 Ch. Lakeside MN Rebel With A Cause ATT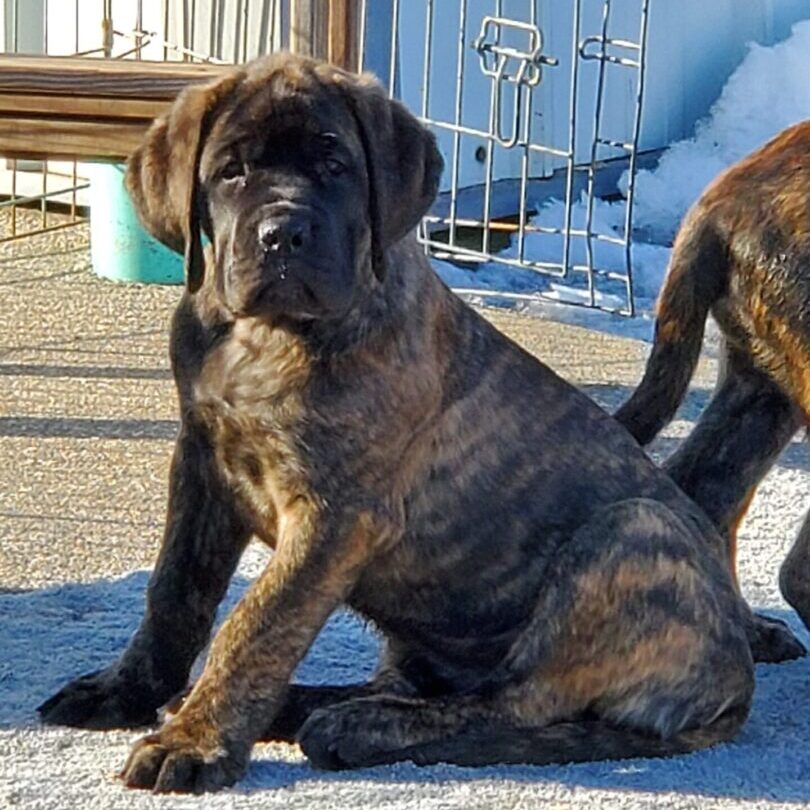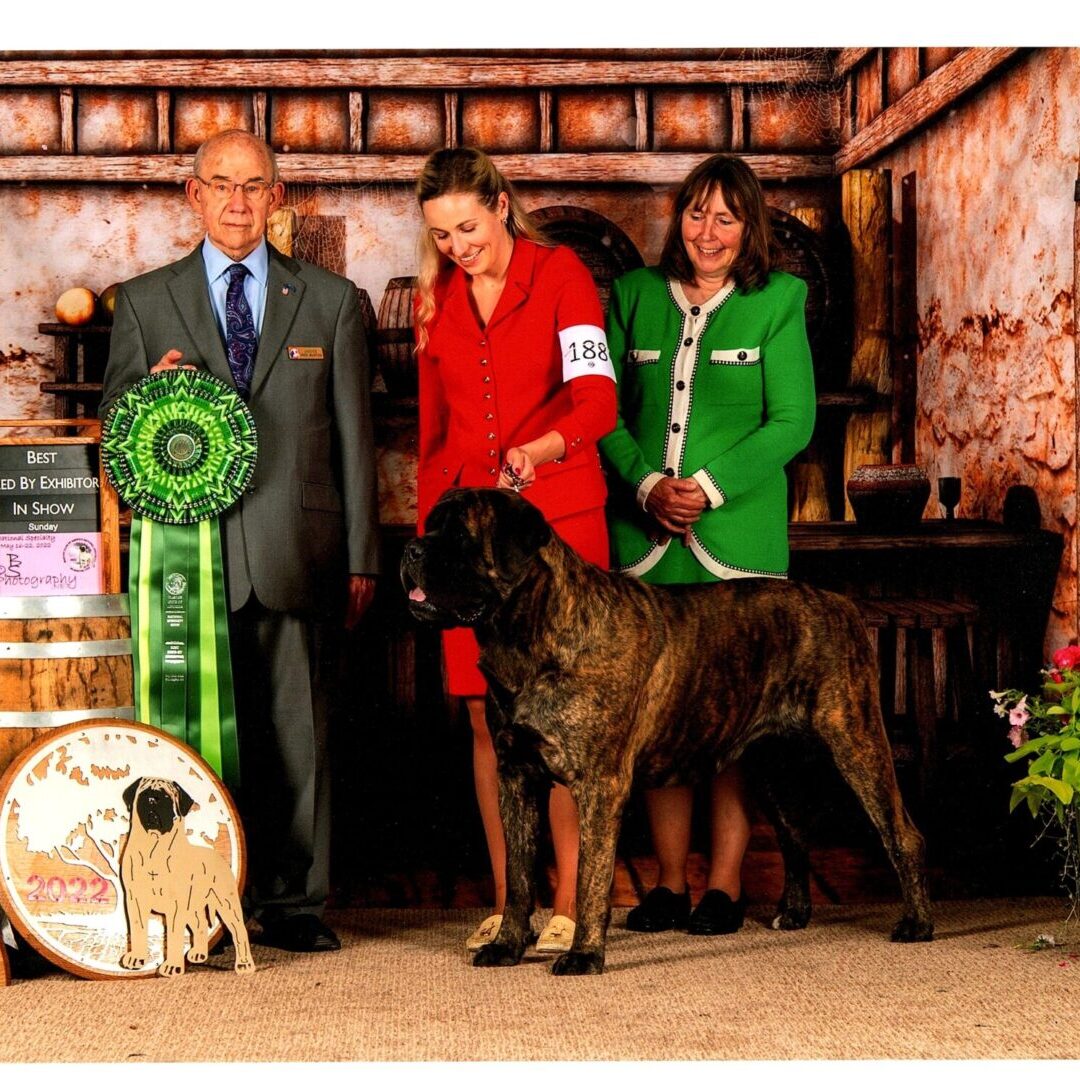 This 190-pound apricot brindle beauty born during the COVID-19 era didn't get to socialize properly, but it didn't affect her personality at all. She meets and greets anyone and everyone just like her mother ChiChi.
She surprised us at the MCOA National in Wilmington, OH in May of 2022 by taking Best Bred By at the Regional Specialty and finishing her championship at the Mastiff National by again winning Best Bred By and Reserve Winners Bitch for a 3-point major. She was also awarded the Marie Moore bred by Medallion.